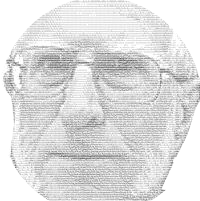 Sam Hallas' Website
About These Pages
---
Authorship
These web pages are written by Stuart. M. Hallas, better known as Sam, except where explicitly stated. Any opinions expressed are solely those of the author and are not necessarily those of his former employer or any organisation with which he is associated.
Content
General: The content is a mixture of factual articles and documents, some reproduced from other sources. The author accepts no liability for any omissions or inaccuracies in any of the material, or for the consequences of such. Corrections and suggestion for improvement will be gratefully received.
Suitability: The content, being largely of a technical nature, is aimed at a mature audience, but may be safely viewed by all ages.
Purpose: The content is for information and personal study.
Validity: Much of the technical information is of a historic nature and should not be taken to represent current practice or state of the art. Documents are only valid at their date of original publication and may be obsolete.
Material from other sources
Wherever possible the permission of the originator of material reproduced from elsewhere has been sought and an attribution given. Please draw my attention to any material for which you request an attribution or which you wish to be withdrawn.
Permission to Reproduce
You may reproduce short extracts from this web site for personal, educational or non-profit use without permission, provided attribution is given of the source.
Permission will be readily granted for use of images which are the author's copyright for personal, educational or non-profit use without charge. Permission will take the form of a non-exclusive licence for publication in any medium requested. Normally this will be for the United Kingdom only and for a period of one year, unless requested otherwise. Again, attribution is required. Higher resolution versions of most images are available on request.
Further images similar to those on the web may be available. Please ask for what you might like.
Links
I am tired of receiving e-mail requests for reciprocal links from commercial companies. I don't do reciprocal links. Let me make it clear....
The links on these pages are my personal choice and those which I think will be of interest to readers. I have no connection with any commercial sites and those appearing here satisfy my criterion above. I cannot vouch for the authenticity of any of their products.
Back to Front Page