Level Crossing Telephones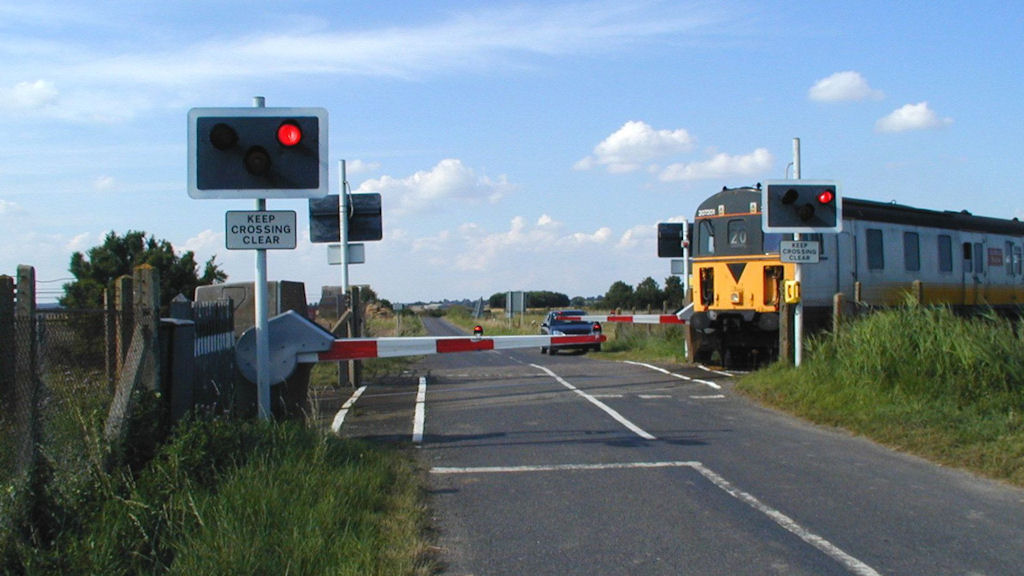 Some history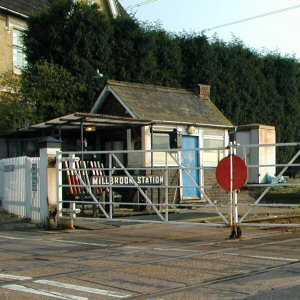 The level crossing is one of the most hazardous parts of the railway: where the unregulated road traffic meets the strictly regulated rail traffic.
For many years in the UK the way of making crossings safer was to employ a controller in the form of a crossing-keeper. Where there was a signalbox near the crossing, the signaller would also act as the crossing-keeper. The telecomms facilities provided to the crossing-keeper were similar to those provided for a signaller - block instruments and possibly an omnibus telephone.
The picture on the right shows Millbrook Station manual crossing gates and crossing cabin on the Bedford to Bletchley line in 2002. It's now an automatic half-barrier crossing like the one at the top of the page, Beckett's Crossing in Kent, photographed in 2000.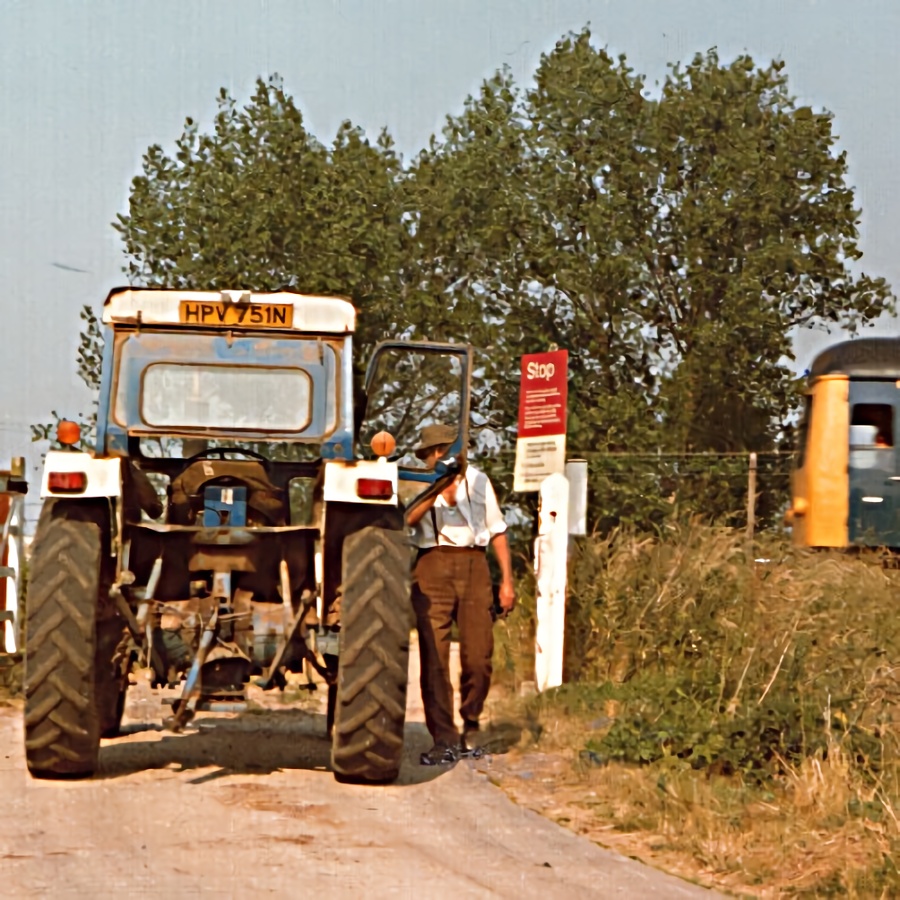 This left a large number of smaller crossings where the employment of a crossing-keeper was uneconomic. It was very much the responsibility of the road user to cross safely even though some crossings were provided with lamps or bells to indicate an oncoming train. [picture of Sudbury crossing: Roger Carvell].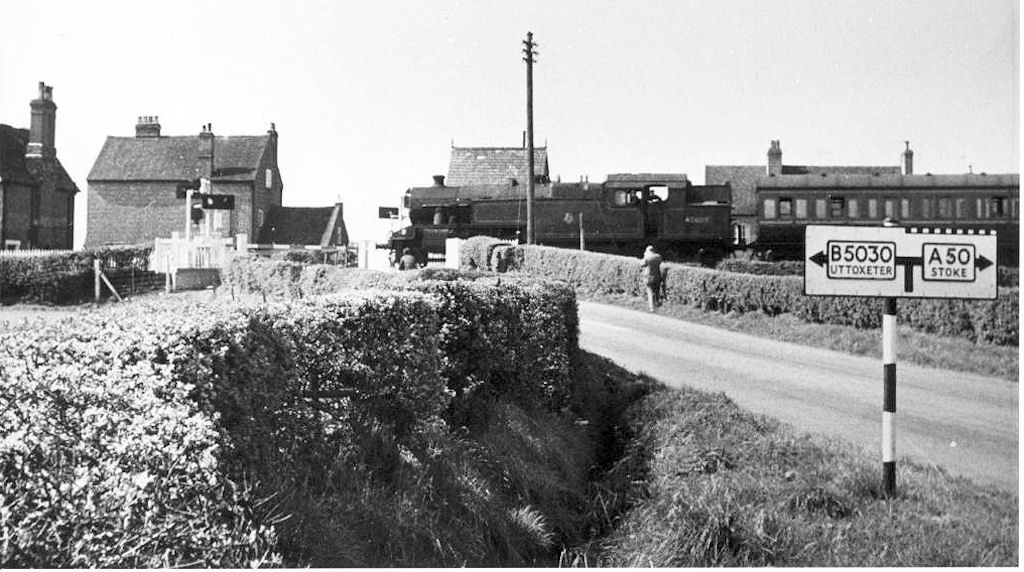 It comes as some surprise to learn that Britian's first automatic level crossing was not installed until 1961 at Spath in Staffordshire. I am indebted to Dave Harris for permission to reproduce his article on the history of this installation. Although Spath was only in service for a short period of four years, the method of implementation became the pattern for subsequent installations. There appears initially to have been no requirement for telephones to be provided as a matter of course.[picture of Spath crossing: Nick Allsop collection]
However, it was evidently realised in the following few years that the risk of vehicles becoming stranded on these automatic crossings required some mitigating measure. By the time of the Hixon disaster on 6th January 1968, telephones were provided for the use of drivers of slow-moving or unusual loads. The wording and signage were specified by the Ministry of Transport.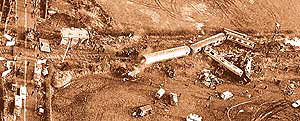 The subsequent inquiry into the crash concluded that: "the Ministry [had] drafted the emergency notice in such a form that it was not likely to attract the attention of drivers who ought to have complied with it." It went on to conclude: "The origin of the accident was in the failure of officers of both the Ministry and British Railways to appreciate the measures necessary to deal with a hazard of which they were aware." (quoted from Railway World, September, 1968)[Picture of Hixon disaster: Leicester Mercury]
Following publication of the Inquiry Report the requirements for telephones at automatic crossings were increased greatly and the position and signage improved. A special system was developed by Plessey at Beeston which is described in the next part.
Next: The Post-Hixon Level Crossing Telephone System,
---
Photos (unless attributed)© 2000-2004 Sam Hallas.
Text © 2004 &amp updated 2015 Sam Hallas.