The Hallas Family Page
---
Well, here we all are.
That's left to right Tim, Harriet with Zoe, Sam, Sheila Matt with Evie and Lizzie. Click for bigger version and use Close or Esc to return.
On sofa at home at Christmas 2019.
I've written a page to describe myself here - Sam's Page
Sheila
Sheila and I have been married since 1977. Sheila is now retired from being a part-time Schools' nurse in the North Herts area and relief TB nurse.
She has been a deacon at our Church, Tilehouse Street Baptist Church, since 2004. In April 2011 she also became Church Secretary.
Tim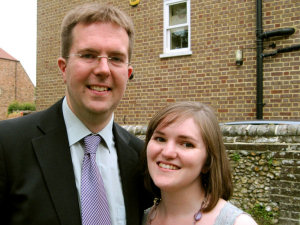 Our older son is Tim. He is a teacher specialising in Music Technology and teaching at Hills Road Sixth Form College in Cambridge and some more local schools.
Tim lives nearby with his wife Harriet and daughter Zoe.
Matt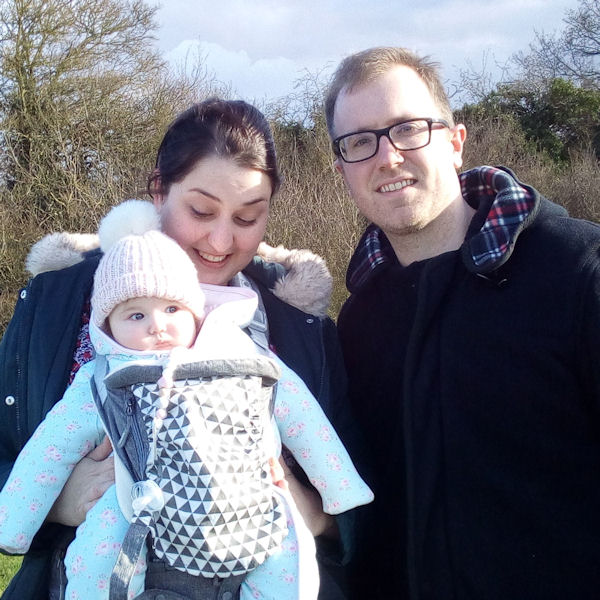 Our younger son is Matthew. Like his brother he is a music teacher. He lives near us with his wife, Lizzie, and daughter Evie, along with Gilbert, the cockapoo.
---
Personal Index