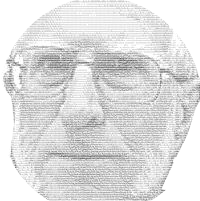 Sam's Page
---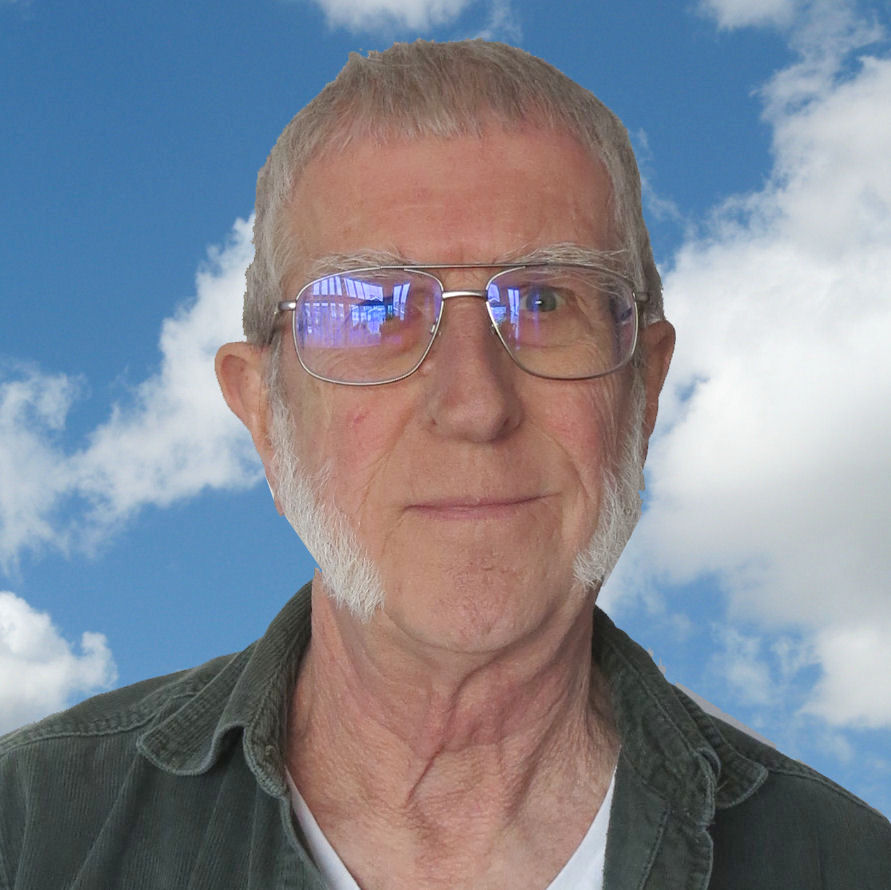 Hello, I'm Sam Hallas, born in 1949,
married since 1977 to Sheila and I'm the father of two boys, Tim and Matt. I live in
Hitchin
in Hertfordshire, about 50 km North of London, where I used to work (in
Clerkenwell Green
until December 2007).
Work
I've now retired from being a telecomms engineer from part of Thales, which was the privatised former telecomms arm of British Rail (Previously Racal Translink), after a career of 34 years. I did some part-time work for Thales for a while after my official retirement, but that has now ceased. Over the years I have written specifications for product and helped evaluate new phone equipment for use on the railway. I've generally been involved in various aspects of safety-related telecomms used on the UK Railway.

Hobbies & Interests
Church
At home I'm a member of our local Baptist Church, Tilehouse Street, and Fabric Secretary, helping to keep our 150+ year-old building going. I have also taken on the responsibility of being Health & Safety Officer for the Church. If you follow the link, you'll see that I'm also involved in maintaining their Web Site .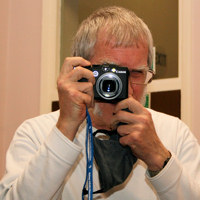 Photography
I'm a member of Hitchin Camera Club. I didn't used to take many pictures, but now that I have a digital camera I take a lot more. Most of them end up on the Web and not in club competitions.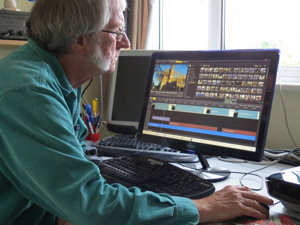 Video
More recently I've been working on various video projects for Hitchin Historical Society. This has led to me making some videos of my own which you can see on my YouTube channel with more information on the Hitchin Page which has several items describing the videos and the creation process.
Audio
I've always been interested in audio recordings and have had vast amounts of stuff recorded on reel-to-reel tape, cassettes, DAT and minidisc as well as assorted LP records. I've pretty much finished converting these old recordings to CD and/ or MP3 which was a long job. Catalogueing them is a different matter.
Telephones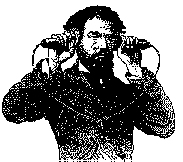 I have had an abiding passion for telephones since I was small and this has resulted in me being a member of the Telecomms Heritage Group, which promotes interest in all aspects of Telecomms history, and especially preservation of artefacts and working equipment from the Golden Age of telecomms. I had a small collection of old telephones in my loft, which I intended to refurbish slowly once I retired. I now realise that retired people are far too busy for that sort of thing. Instead I have photographed the items in detail to share on the web. I have gradually given most of them away in exchange for charitable donations so they don't end up in a skip when I'm gone!
A while ago I wrote, along with the late Alan Hobbs, a Short History of Telegraphy, which I've updated with new photographs. Linking my hobbies of photography and telecomms history, I have prepared some pages showing photographs I took at the BT Museum when it was open to the public. Since its closure I have visited the various museums which inherited the collection as part of BT's former Connected Earth Project.
There's lots more material about telecomms history on the Web. I started to keep a page for Telecomms History Links, with a short review of each site. It became too tiresome to update so I deleted it in 2018 - sorry.
As a spin-off from my professional work, I'm collating, with the help of many former colleagues, historical material relating to Railway Telecomms, on the Railway Telecomms Pages.
Thanks to Ian Jolly I'm connected to the CNET for telephone collectors and historians. The UK number is 0462 31087. I'm also on the Minor Railways ETD (Extension Trunk Dialling) at 015 5365, which might have been my number when I worked for the BRB at Marylebone.
Music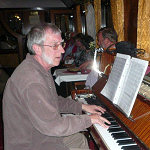 I'm also a fairly keen amateur pianist. I took an interest in Ragtime in my early teens and now pride myself on being able to play a good percentage of the piano works of Scott Joplin (right), together with the best known compositions of his colleagues, James Scott and Joseph Lamb. Besides ragtime I enjoy playing what you would call 'light music' such as Eric Coates and Leroy Anderson. I also have a penchant for popular music from the 30s and 40s, most especially George Gershwin. I gradually broadened my horizons into some stride piano pieces by James P. Johnson and Fats Waller, and have struggled with the novelty piano pieces of Zez Confrey and Billy Mayerl. More recently I've been looking at late Victorian and early 20th century light music. On a more serious note, I play for the morning service once a month at the village chapel at Stondon.
Sheet Music
I've added a section to this site of sheet music of ragtime and light music which is now out of copyright. Unlike many of the historic music scores on web, these have been restored to pristine condition as if they had just come off the printing press.
ICOS Tour Recordings
Shortly after leaving college I took part in some of the Summer tours by the Operatic Society. They performed several works by Gilbert & Sullivan in Budleigh Salterton, Devon. I recorded the shows for the benefit of the performers. I've made the recordings available online here along with some other recordings supplied by members who took part.
In 2022 some alumni from that period arranged a get together back in the Public Hall, Budleigh. Pictures and recordings here.

MIDI

My computer has a sound card and a music keyboard for inputting music in MIDI format. I had a lot of fun with this a while back and have created a number of MIDI files, some of which you might like to download from my MIDI Files Page. These are getting fairly old now and I keep meaning to take the files down. Just as I decide to do that, someone will e-mail thanking me for having them on line!

Amateur Radio

I developed an interest in teleprinters when I was young and later joined the British Amateur Radio Teleprinter (now Teledata) Group, BARTG, although I've never been active on the air. After a long spell on their committee I managed to escape in the mid 80s, but was persuaded in 1995 to take over as Treasurer. After a year, I got away again. However, I ended up helping the committee by keeping their Web site updated. I managed to pass this job on early in 2006. However, I still have an interest in preserving documents and pictures relating to mechanical teleprinters. You'll find me chatting with other like-minded people on the Greenkeys mailing list at QTH.net