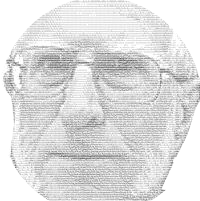 Sam Hallas' Website
ICOS Reunion, 2022
---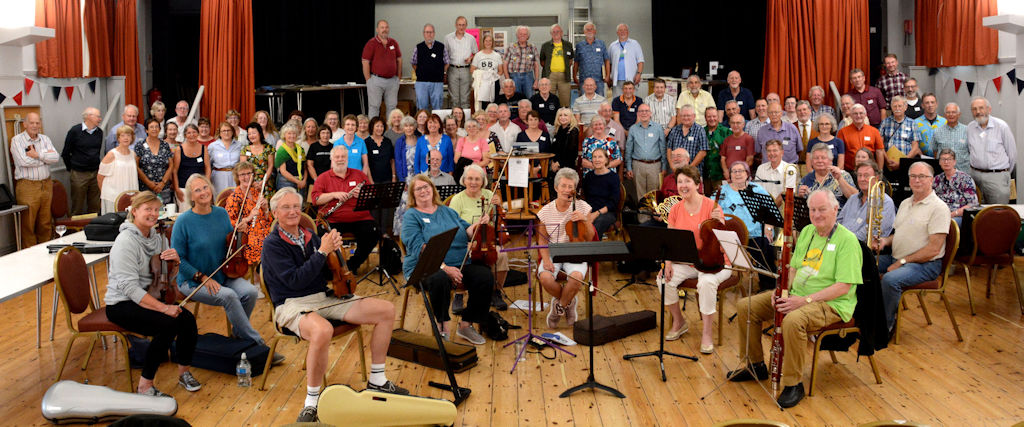 Group photo, courtesy of John Dickinson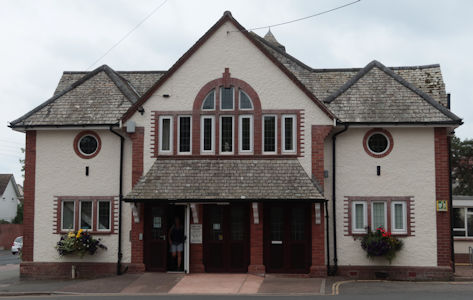 Public Hall
In 2022 a group of ICOS alumni, including Roger Nicholls, Cecily Nicholls (née Woods), Tim Johnson, Jane Johnson (née Turner) and Debbie Miles-Johnson (née Kemp) suggested that it would be good to hold a reunion of folk who had taken part in the 'Tours' in the early years, as it was just over 50 years since they started. The obvious venue was the Public Hall, Budleigh Saltereton, Devon, where most of the shows had been staged.
The herculean task of finding contact details for everybody was accomplished and about 100 people arrived in Budleigh on the first Saturday in September. The planned events were a time for socialising and renewing acquaintance, food and drink and entertainment such as singing.
Click on the pictures for a larger version. Esc to close.
---
Arrival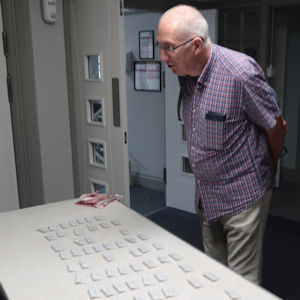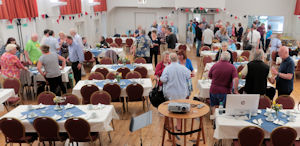 On arrival everybody found there was a name badge waiting and a glass of either wine or juice.
Then there was a time for renewing acquaintances and mingling. The stage was filled with memorabilia and photo albums lent by the members.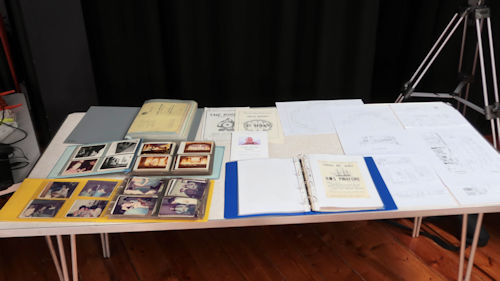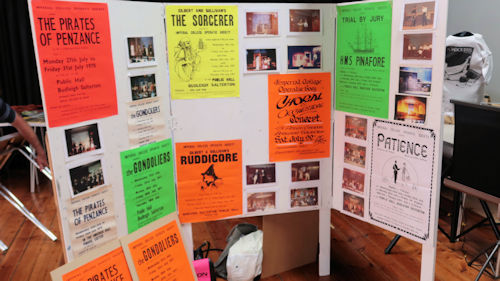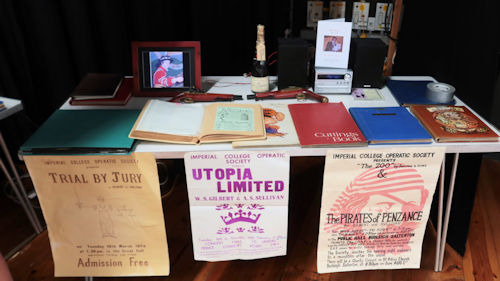 ---
Singing - the first four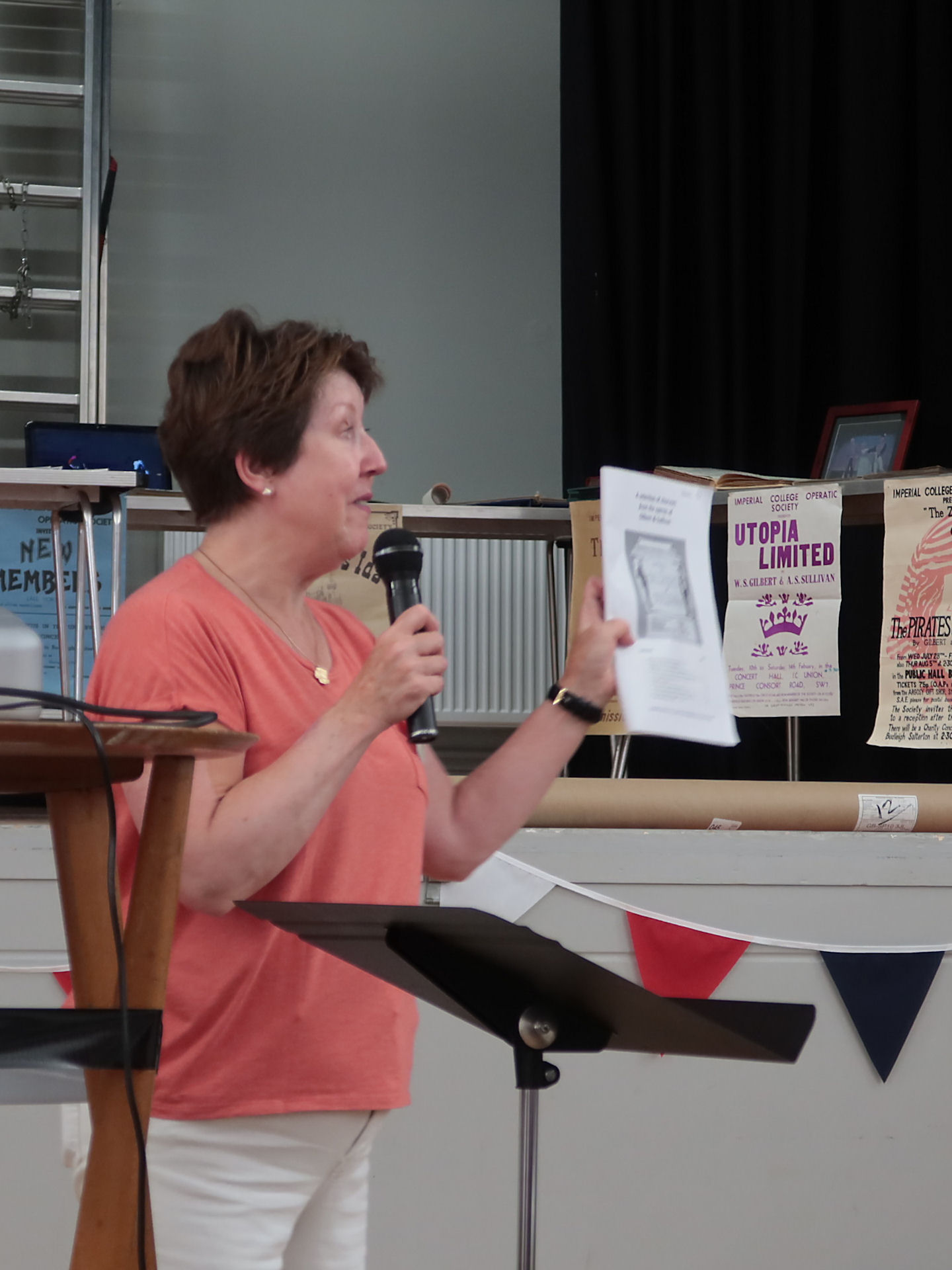 Deborah handed out the music scores and it was time for the first bout of singing.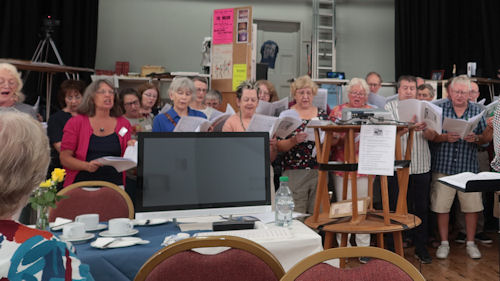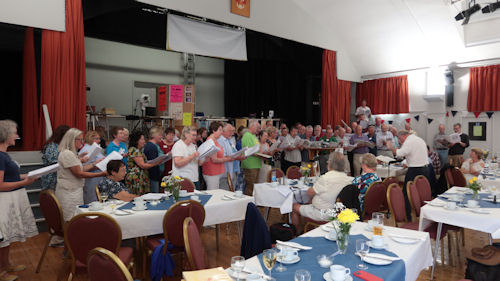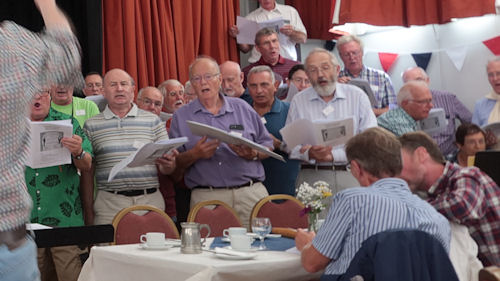 And what did we sing? Items from the tours of: The Mikado, Ruddigore, Yeomen of the Guard, and The Sorcerer.
Here are the sound recordings. Things have moved on since the 1970s. Tape has been replaced by memory cards and these were made with my Zoom H2n digital recorder.
The Mikado: Brightly dawns our wedding day
Ruddigore: When the buds are blossoming
Yeomen of the Guard: The Pris'ner comes to meet his doom
The Sorcerer: Now to the banquet we press
---
Cream tea
We were in Devon, so it would be rude not to have a cream tea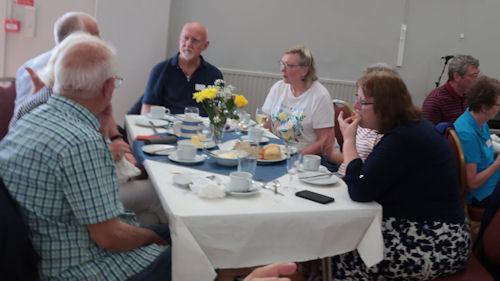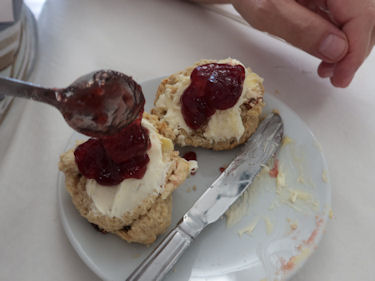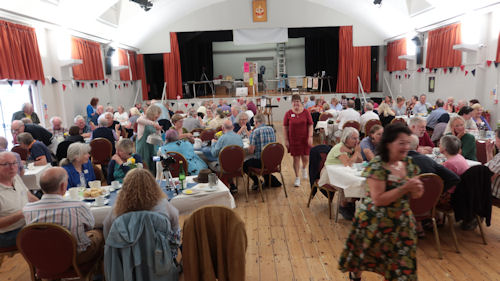 ---
More singing
Iolanthe: Young Strephon is the kind of lout
Pirates of Penzance: When the foeman bares his steel
Utopia Ltd: Eagle high in cloudland soaring
Yeomen of the Guard: Strange adventure, maiden wedded
Yeomen of the Guard: The Pris'ner comes to meet his doom - reprise
The Gondoliers: Dance a cachuca, fandango bolero
Finale to Act I of Pirates of Penzance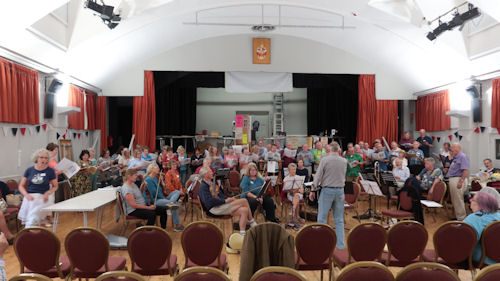 The vocalists were joined by the orchestra to perform this as the grand finale to the singing. The video version is on my YouTube channel and shown below at the end.
---
And finally...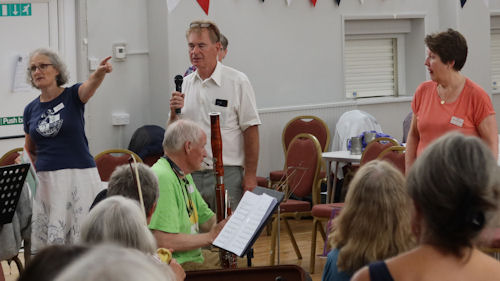 The quiz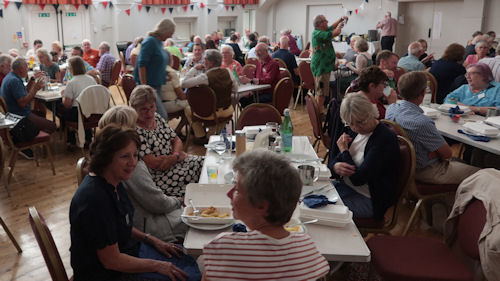 Fish and chips
Our gallant organisers had even devised to quiz to tax our brains on the subjects of OPSOC tours, Budleigh Salterton, etc. Then,famished after all that singing, we were treated to fish and chips.
There followed more activity in the form of a barn dance but We weren't able to stay. I hope that another member will be able to supply some pictures to add here.
---
The Pirates Finale Act I Video
And so here's the video uploaded to youTube, as promised. You can play it here by clicking the screen shot below or by going direct to youTube at https://youtu.be/lazknZk4wlY
---
Other photos and videos
My photos
I've stored my still photos on Google Photos at:
https://photos.app.goo.gl/qHqDSHfL8GCpUfBfA
where you can download any that you like. Please credit me if you use any of them.
ICOS Reunion Website
Tony Hadrell has taken on the task of collating material from the reunion and presenting it on a website at:
https://www.icosreunion.co.uk/

I've taken the libery of stabilsing Tony's video of 'Brightly dawns' and adding my stereo soundrack. There's a 29 second still to start in order to synchronise the sound.

Brightly dawns our wedding day
[right click to download it]
Mega Video
Paul Leonard has edited together a Mega video to cover the procedings of the whole day with contributions from many others. It runs for about an hour and 25 mins. and can be viewed on YouTube at
https://youtu.be/P3bysNT3mAM

Or watch it via this window:
---
Early videos
Following the September Reunion, Martin Taylor contacted Roger Nicholls and me about some videos he's hosting of shows from 1977 to 1985. He suggested that I put them on my web site here.
Camcorders and video recorders from the period were not up to today's digital standard and once copies were made the quality deteriorated. So don't expect broacast standard video.
---
Main Page ------ More tapes ------ Even more tapes------ Programmes Page------ Early Videos
---
Personal Index