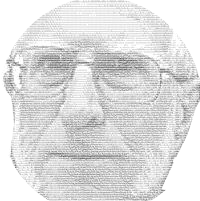 Sam Hallas' Website
MIDI and Sheet Music Files
---
Click Here to go the Sheet Music
MIDI Files
Here are some MIDI files that I've created. Several were done to help my sons when they were younger with their flute and clarinet practice, so those are the featured instruments. I'm sorry they're all a bit old, but I've not spent much time playing with MIDI for a few years now, even though I now have a full-size, touch sensistive keyboard. I leave the sequencing to Tim these days!
This was one of my first, and probably most ambitious MIDI projects. The Mancini classic was arranged by Henry Mancini himself for James Galway and features solo flute. I played all the parts in by hand, including the drums, but used a good deal of cutting and pasting in the repeated bits. It's still not finished properly - there are various sections of brass and rhythm missing.

The tune was written by Julian Nott for the Nick Park animations. The arrangement here is the simplest one and is taken from A Grand Day Out, Wallace & Gromit's first adventure. I played most of it in myself from the keyboard. Tim gave me some help with the drums. I spent hours rewinding the tape and playing it back at half speed to get the clarinet solo right.
With each film, The Wrong Trousers, A Close Shave, A Matter of Loaf and Death and The Curse of the Were-Rabbit the arrangements became more extensive and beyond my MIDI skills I'm afraid. Picture: Aardman Animations.
This is one I made to help Matthew with his clarinet practice. It comes from a collection called The Joy of the Clarinet, published by Yorktown Press, ISBN 0-7119-0119-8, part of an excellent series of music books with graded pieces for players at all stages. Again it's all played in by hand from the keyboard.
Madcap by Christopher Norton
This comes from Microjazz for Clarinet 2 by Christopher Norton, part of a world famous series of music for teaching and especially for fun. Published by Boosey & Hawkes. Hand played throughout, but the drums were cut and repeat pasted.
Siesta by Richard Rodney Bennett
From a collection called Summer Music, published by Novello, ISBN 0-85360-197-6. Richard Rodney Bennett was one of the leading 21st century composers in the classical field, and was equally at home performing jazz in cabaret. This flute piece is marked as Grade VII and I sequenced it to help Tim with his practice and me to get the hang of the changes in metre. The intro and the bit in the middle are sequenced from the computer keyboard, the rest is played in by hand. I think I've made it a bit too fast according to the tempo marking of 58 - see what you think.
Chas Hunter was a blind piano tuner from Tennessee. His rags have a sort-of down home folk song feel to them. Like Joseph Lamb, who was to follow, Hunter was a white man, but with a feel for the black music of ragtime and the native folk music of Nashville, his home town. Cotton Bolls is the most haunting of Hunter's rags and I tried to give a feel of this in my hand played MIDI file. My first version of this file was a bit disappointing, due to the limitations of my MIDI input devices. Fortunately, I was able to borrow a Yamaha Clavinova for an afternoon and recorded this piece using it. This is the unedited, warts-and-all version, which I've never found the time to edit. The edition I used is Classic Piano Rags from Dover Publications Inc, ISBN 0-486-20469-3, with an introduction by Rudi Blesh.
Clarence Woods from Carthage was a brilliant white pianist who put greater emphasis on performing rather than composing. Fortunately for us, he has left a few published compositions. Slippery Elm, unusually for rags, is marked to be played very quietly. It is a three-strain rag with an unusual Trio section and a reprise of the second strain to end. This rag is also included in the Classic Piano Rags from Dover Publications Inc, ISBN 0-486-20469-3, used above. Again this was played on a Yamaha Clavinova.
James Scott is one the three 'Kings of Ragtime', along with Scott Joplin and Joseph Lamb. Although some years Joplin's junior, the two became friendly at the time Joplin was moving to Kansas City. Rudi Blesh describes Scott as "Liszt to Joplin's Chopin". Scott's rags are more technically brilliant than Joplin's, making full use of the range and dynamics of the piano. Scott continued to publish rags into the 1920s, well after fashion had moved on to the new-fangled Jazz. He formed a dance band and played the organ for the silent cinema. He was still writing rags - unpublished and now lost forever - until he died in 1938.
This is another rag from Classic Piano Rags Dover Publications Inc, ISBN 0-486-20469-3. This was the third rag I was able to record on the Yamaha Clavinova and unfortunately is the one needing the most editing.
Some Ragtime Links
The late John Roache's ragtime MIDI library
'Perfessor' Bill Edwards Ragtime Pages
Classic Ragtme Piano by Ted Tjaden

Sheet Music
This is a new departure. Writing in 2009, I haven't done any MIDI work for a long time, but I have been collecting and cleaning up scanned images of sheet music.
Much early ragtime and some light music is now out of copyright and can be found archived at a number of public sites, such as university libraries and the Library of Congress. Unfortunately the curators of these institutions seem keen to present their artefact warts and all and only produce scans with limited definition with no compensation for fading of the paper. This is no good to the performer hoping to play the piece.
I hope to share some of the pieces I've cleaned up for performance that are now in the public domain. I have used for guidance the publication from the UK Copyright Agency Fact sheet P-01: UK Copyright Law. To the best of my knowledge all the works below are now in the public domain. If you have any reason to claim otherwise, I shall be please to remove any offending work from display.
Please note that the definition of public domain may differ in countries other than the United Kingdom. If these works are still copyright in your country, I'm sure you wouldn't dream of downloading them, would you?.
Quality(1911) by James Scott (1885-1938)
I think that to the pianist this, along with Hilarity and Climax, is one of James Scott's more challenging rags. The three bars of introduction are written in octaves, but are intended to be played by both hands - RH for the top part, LH for the lower part. Watch out for the great leaps with full four-note chords required in the RH at the end of the second strain. This strain is so good, that instead of writing a fourth, in classic ragtime style, Scott repeats it to finish off the rag.
This version started life at the University of Colorado Collection. I did a lot of work on the cover, using the small scan at Perfessor Bill's web site as a template. No amount of processing of the score pages seemed satisfactory to me, so I recreated the score entirely in Sibelius, but kept the original pagination.
Frog Legs Rag(1906) by James Scott (1885-1938)
One of the first rags I ever bought the sheet music for. I presume the cover design dates from the 1930s when Sid Philips and his band were making records. The interior is only lightly faded and the cover was fairly easy to brighten up.
Ernest Bucalossi is chiefly remembered for this characteristic piece with its catchy melody and clever key changes. Older readers will remember it being used in a Milk Marketing Board TV commercial to accompany dancing milk bottles. I bought this copy on e-Bay and have had little restoration to do on the score. The cover was merely faded and needed the green printing cheering up a bit.
It saddens me to find that sheet music is regarded as a collectible for its own sake and priced accordingly. My local piano shop has a pile of second-hand music which is priced in tens of pence apiece - a much better attitude!. Another gripe I have is that although the more popular items appear in folio editions, the publishers don't seem willing to reprint single pieces on their own.
Evensong by Easthope Martin (1875-1925)
Here is an example of what can be found amongst the second-hand music. This delightful piece of Edwardian light music is popular with church organists as a voluntary. Martin also composed songs, choral works and arrangements, but I can't find any biographical information.
Very little restoration was needed on this copy, only some correction of the fading. Typical of the period it was printed on fairly large sheets and needed to be scaled down slightly to fit on modern A4 paper.
Grand March by Charles D. Blake (1846-1910)
The Star Folio series of music books from Paxton were a staple for the amateur pianist from the early part of the 20th century. I found much enjoyment when I was learning the piano in the 1950s playing some of the easier pieces. This march by Charles Blake is one of them. It's jolly and has a good rousing tune. Notice that the structure of a military march is much the same as a classic rag - with a trio in the subdominant. Whilst looking up Charles Blake I found that as well as composing marches and waltzes and dance music, he also set songs to music. An amusing example from 1875 in the temperance era is 'The Clouds of Intemperance are passing away' which is in the Library of Congress collection.
My copy originally belonged to my Aunt, probably bought in the 1920s, and has faded to a beautiful golden brown colour. It takes some care to get a clean scan and some pages needed close editing to remove blemishes. The cover of my copy is black and white, but I feel certain I have seen a more recent printing which had a coloured surround as I've made this one.
Narcissus by Ethelbert Nevin (1862-1901)
More from the Star Folio. Ethelbert Nevin is little remembered today except for this number and a couple of songs. Narcissus is number four in a suite called Water Scenes, Op 13. The full suite is in the Library of Congress collection. The cover is from a copy of Narcissus in the Piano Bench Collection
As an aside there is a hilarious recording of this number, available on YouTube by Joyce Grenfell and Norman Wisdom where both performers end up in fits of laughter.
Nola by Felix Arndt (1889-1918)
This piece is considered by some to be the first example of the novelty piano solo and is the composition Felix Arndt is best remembered for. It was written in 1915 as an engagement gift to his fiancée Nola Locke whom he later married.
I have owned this copy since I was just a teenager and was very proud of myself when I learned to play it. Its jaunty melody makes it sound sufficiently tricksy for the listener to think it's harder to play than it really is. The cover has rather faded over nearly fifty years, but a little bit of contrast enhancement and a fill of white to the background brought it back to life.
This is another tune from the Star Folio, believed to haved been published in 1898. No biographical information can be found about the composer. When I was young I heard the popular version of the Robin's Return played by Dolores Ventura (here on YouTube) and was delighted to find the music in my old copy of the Star Folio. It's given a rather swinging treatment on the recording and is taken at a cracking pace. It's not particularly difficult, although the long arpeggios in the middle section take some care, but sounds impressive when played at speed!
Neville Dickie released an almost identical version on his LP of the same name, which can be heard on YouTube. Neville Dickie is better known these days as a respected stride pianist. The cover is from the version in the digital collection of the National Library of Australia. The score is a classic example of my complaint above. The resolution is too low to be usable.
Another delightful piece of light music from the Star Folio collection. Alphons Czibulka was a Hungarian composer, pianist and conductor. His best known pieces are this one, the sentimental Hearts and Flowers adapted from his Wintermärchen, and Love's Dream after the Ball.
Tom Turpin is known as the 'Father of St Louis Ragtime', not just for his compositions, of which Harlem Rag (1897) is noted as being the first rag published by a black American composer. He ran a saloon where many pianists met who would later become famous as composer and performers.
It was not clear to me where the nightmare was supposed to be. The rag starts tamely enough with a tinkly first strain. However the second strain is intended to be played as loud as possible, so maybe I thought it was the piano's nightmare! It has been suggested that the piece is a parody of Jesse Pickett's The Dream - hence the nightmare in the title. A third tinkly strain follows with a repeat of the keyboard thumping second strain to finish.
Salut d'Amour by Sir Edward Elgar (1857-1934)
Edward Elgar is well-known for his more heavyweight works - symphonies, concerti and choral works. However, he also wrote a number of works in a lighter vein, such as the Enigma Variations and small-scale chamber pieces such as this one and Chanson de Matin, both of which are popular with church organists. This is a particularly appropriate and popular choice as incidental music at weddings.
I found a copy of this piece in the National Library of Australia digital archive. If I recall, this was some years ago when it would have still been in copyright - Naughty NLA! Again the resolution on any page except the cover was too poor for performance and this score has been created from scratch using Sibelius.
A friend has taken me to task for assuming that Elgar was in copyright in Australia in 2003 when I downloaded this piece. I think that Oz was signatory to the Berne Convention much earlier than that, so he was.
Blaze Away by Abe Holzmann (1874-1939)
Abe Holzmann was a New Yorker of German immigrant descent who composed and arranged for the publishers of Tin Pan Alley. Despite his European descent he wrote authentic sounding cakewalk music, such as Smoky Mokes, as well as military marches. This is his most famous composition and sounds terrific played on a fairground organ.
My copy was bought second hand somewhere I can't remember. The paper was fairly badly faded which is easy to cure for the score pages. The cover was more of a challenge with it's four-colour merged printing. It turned out pretty well in the end bringing back the brilliance that it had when first printed.
A slight change in that this is a song not just a piano score, but it is a song from the right era. I had occasion to search it out after hearing Ian Wallace sing this amusing parody of a Victorian baritone ballad on the album 'From mud to Mandelay' (1967, Polydor 2460 267). A search on Google will find a number of sound recordings. Here's a good one on Youtube It was part of the opera, "Mirette, produced by [Richard d'Oyly] Carte at the Savoy Theatre in 1894. [It] was Messager's first opera written expressly for the London stage and was the only original Savoy opera by a French composer." (quoted from Wikipedia) This copy was found at Auburn University's archive. It suffered from my usual complaint - faded paper - although the resolution was pretty good. I've electronically bleached the paper and resized it to A4.
Julius Fučík was born on July 18th 1872 in Prague where he went to school and also later attended the Conservatorium as a pupil of the famous Antonin Dvorák. Later Fučík entered the Royal and Empirical Army as a military bandmaster, an occupation which gave him a secure income and enough time for his compositional inclinations. Apart from his two compositions, Entry of the Gladiators and Florentine March, his works are little known outside the Czech Republic. However in Prague I hear that he's as popular as Strauss is in Vienna.
This copy was found on the National Library of Australia site. I've cleaned it up and increased the resolution to make it print more clearly. The last page had serious sticky tape coverage and the last line is overlaid from a different copy.
---
Main Index