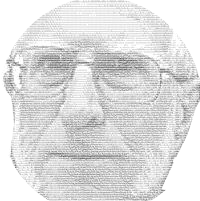 Sam Hallas' Website
Telecomms Documents Repository
---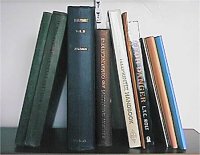 Document Sources
I've been very fortunate that people have either donated documents or sent me scanned copies from their own collections. Where it is known, each document in Adobe Acrobat® PDF format contains meta-data under File, Document Properties to show from whose collection the document originates. I try to acknowledge all my donors in the descriptions.
Most of the documents are in Adobe Acrobat® Portable Document Format (PDF). To download the free reader go to the Acrobat Web site
Scanning vs. Recreation
For a detailed description of why and how I've scanned the documents read my page About Scanning Documents and the following pages, Getting the best from the Scanner (3 pages) and Optical Character Recognition
I describe some of the documents as recreations. This means that I have scanned the text and used optical character recognition to create a word processed document. The images have then been scanned separately and re-inserted into the document before or after conversion to PDF. This seems to produce the clearest print with the smallest file sizes.
Copyright
Former GPO documents and the N diagrams are, strictly speaking, Crown Copyright. However, British Telecom, as custodians of the GPO heritage, state that they may be used for private study and personal use, but must not be copied for commercial gain. Please respect this or it may be necessary to withdraw their availability.
Other documents are the copyright of their respective publishers/ authors.
Validity
Much of this technical information is of a historic nature and should not be taken to represent current practice or state of the art. Documents are only valid at their date of original publication and may be obsolete.
Created: 9 August 2001. Recent Revisions: Split into separate pages May 2009. Q and TG diagrams included Apr 2011. Handbooks & User Guides separated 2020. Sale Literature separated 2020-21.
Telecomms Index